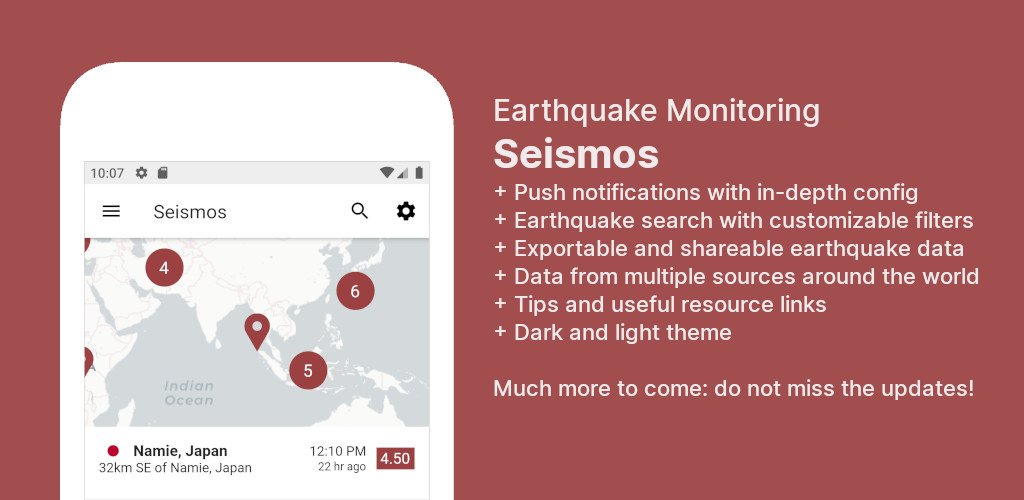 What is Seismos?
Seismos is an earthquake monitoring tool, listing latest earthquake data from around the world in a compact way.
Web App
The equivalent web application can be found under https://www.seismos.app.
Changelog
v.2.2.1
Added additional sources
Added nearby earthquake radius option
Updated app to initialize with respective localization for first time users
Updated push notification page to be more intuitive
Fixed push notification settings mismatch
Fixed flags taking up too much memory
Features
Push notifications based on location, region, country and/or magnitude level
Earthquake search with customizable filters
Exportable and shareable earthquake data
Compact list-like view or combined world map
Data from multiple sources around the world
Guides and useful resource links
Translation Contribution
Contribute to translations via https://github.com/Gimu/seismos-app.