WODEU HAS BEEN REBRANDED TO VOCABSPACE, MORE LANGUAGES ARE COMING SOON!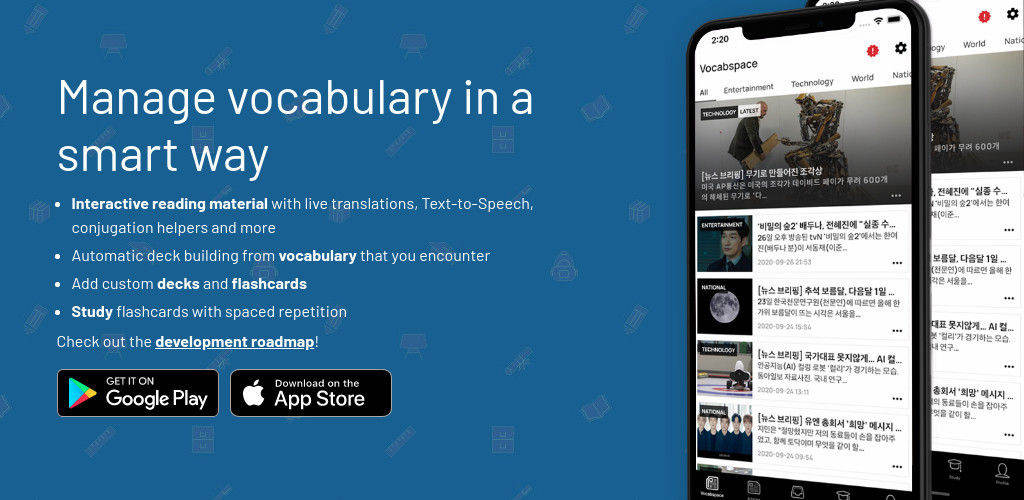 What is Vocabspace?
Vocabspace makes interactive reading possible by analyzing and processing Korean articles from the web.
The application applies language processing algorithms on article excerpts to highlight relevant content and add interactivity for language learners (translations, text-to-speech, integrated vocabulary trainer via spaced repetition and more).