yrCommerce wird zu Lieferbuddy!
Lieferbuddy.de Eröffnung voraussichtlich Mitte Mai!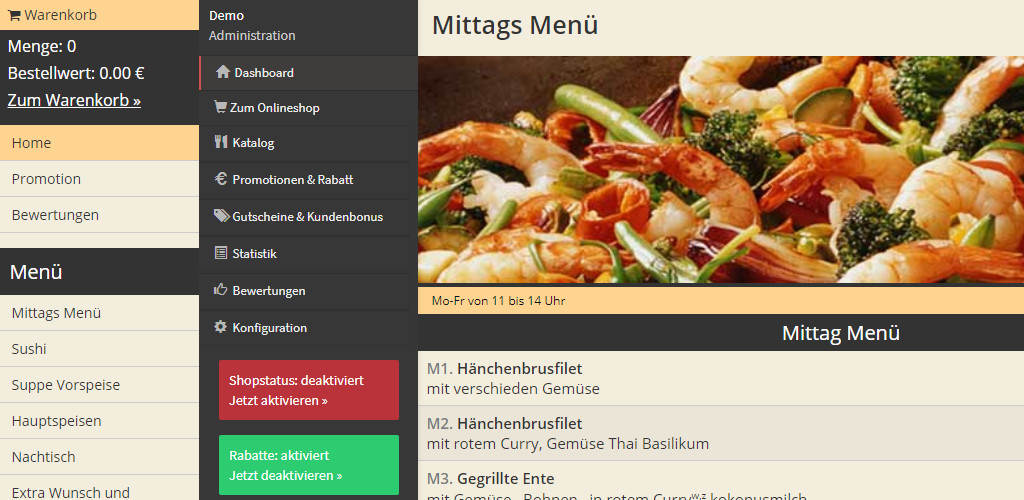 Hosting Package
The hosting package includes the setup of your onlineshop (+ free catalog setup) and 1 year of service.
yrCommerce is a unique eCommerce engine for delivery services. A live demo is available here.
Latest Update
Order bonus system
Separate mobile app
Features
Fully fledged ingredient system

Optimized for restaurants/pizza-stores

Configurable coupons, promotions and discounts
Multi-payment options

PayPal PLUS
Klarna/Sofort
Offline card-reader payment
Cash payment

Integrated anonymous review system
User system
Customizable email templates
German & English localization
Cross Browser Compatibility
Compatible with old and latest browsers such as Firefox, Chrome, Safari and Opera.
Responsive layout
Working for desktop, tablet and smartphone environments. Separate App also available.