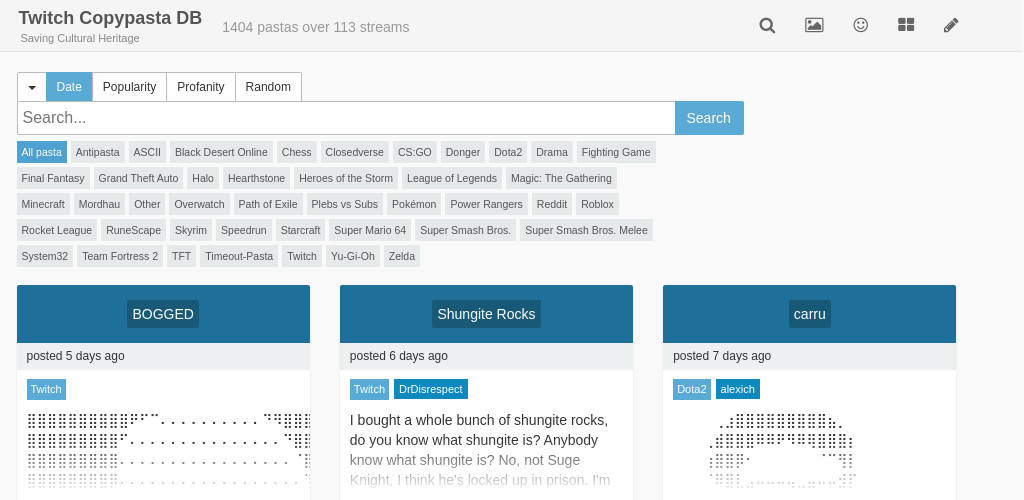 What is Twitch Copypasta DB
A growing database for twitch chat copypasta. Submit your own copypasta to protect and preserve cultural heritage or browse through a variety of categories and learn.
Responsive web application
Filtering system
Data submission system
RESTful API
Contribution
Help us build a bigger directory by submitting new entries at https://twitch.gimu.org/pasta/create.