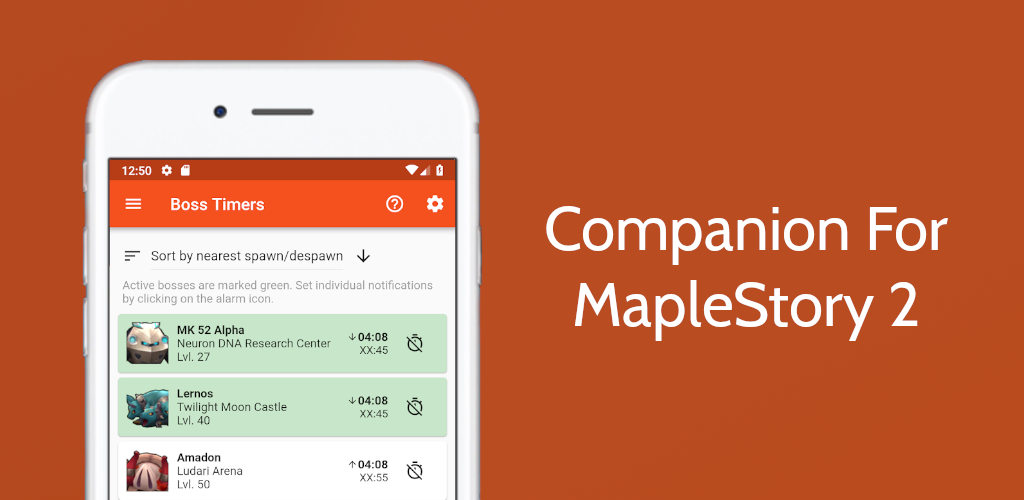 What is Companion For MS2?
Nexon decided to close the MapleStory 2 services on May 27, 2020, the helper will be shutdown too. Thanks for using the app!
An unofficial helper providing timers, information and other tools for MapleStory 2.
Features
Reset timers (+ notifications)
Boss timers (+ notifications)
Market Calculator
Class information
MS2 News Listing
Stay up to date with this app!
Upcoming Features